What is a TechStrong™ Tune-up?
It's a comprehensive service that returns your computer to it's former self.
The tune-up starts with a hardware scan and performance assessment. This makes sure the physical parts aren't slowing the computer down. Once we determine there are no problems we can move on to the tune-up.
We speed up your computer by removing Malware, Adware, and Bundleware too!
But it doesn't stop there. We clear out temporary files, fix Windows registry errors, and remove start up programs to help your computer work at top speed.
Each tune-up is customized even further depending on how you use your computer. We adjust Windows settings to fit your specific needs.
Our recommendation is to have a premium version of Malwarebytes Anti-Malware Solution as your protection of choice. A year license is available with your tune-up for a special price of $15.
What Comes With A TechStrong Tune-up
Clean Temporary Files
Uninstall Unnecessary Programs
Malware Scan & Remove
Adware Scan & Remove
Bundleware Scan & Remove
Configure Start-up Behavior
Repair Registry
Configure Windows Settings based on you and how you use your PC
Optional 1 Year Premium Malwarebytes at special discount
Cost: $100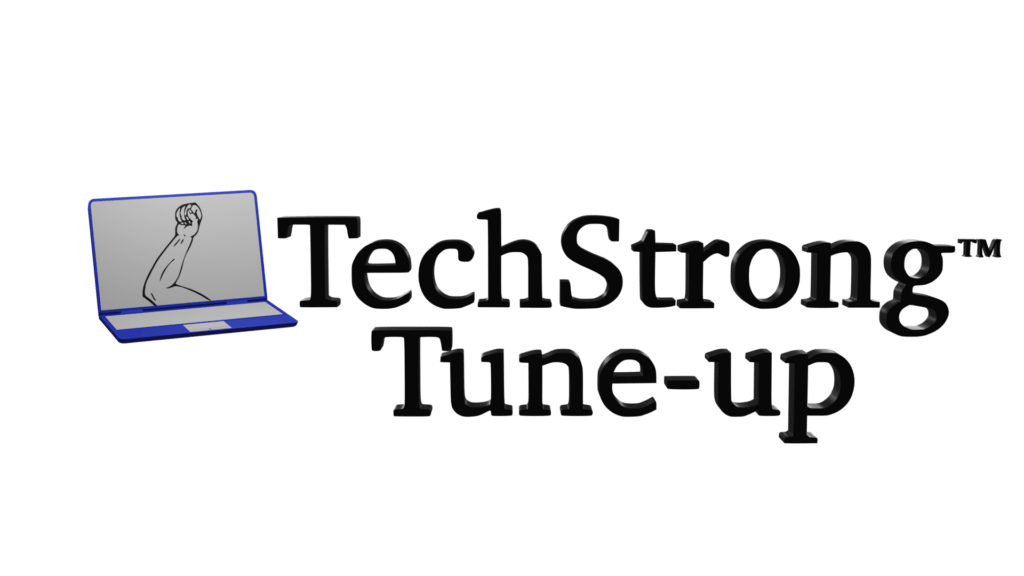 Get My Latest Articles, Stories, and Advice in my Periodic Newsletter
Sign Up Below and Be Informed Before Microsoft Does It's Monthly 'Update Tuesday'